[WORK] – Grandes misères de la guerre – planche 2 – J.Callot
Even for an engraving, the main problem of the copying process is the grey level.
so, as for the Gustave Doré, i begun by a tiny part of the final picture to test the details render.
The full engraving source file (BNF) :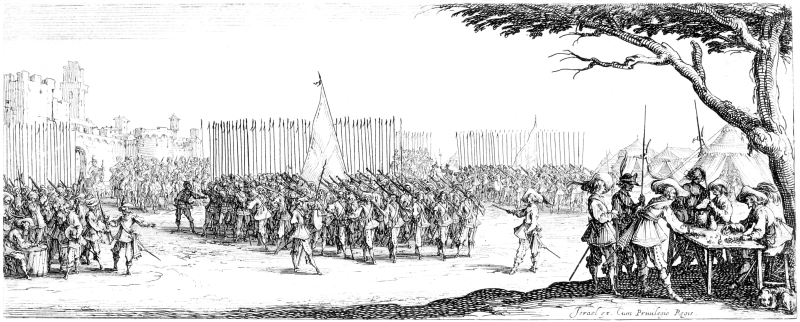 The test part :

The test of different solutions : (3cm width each)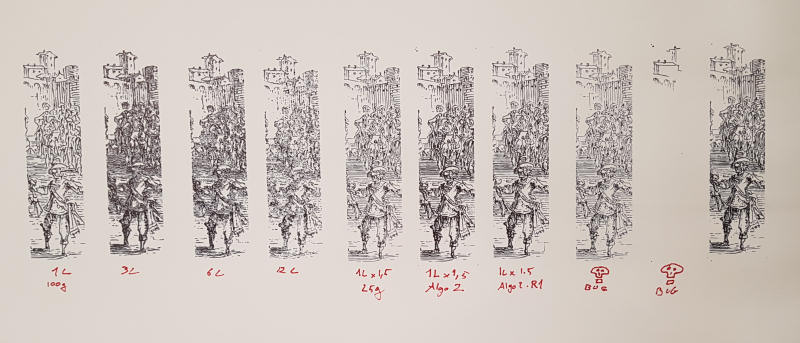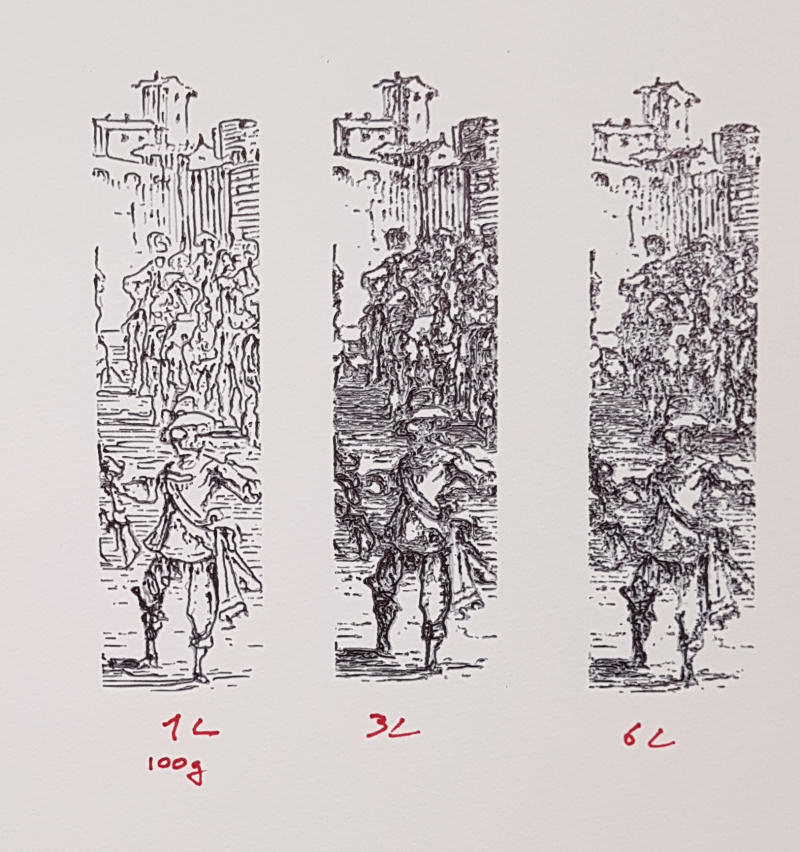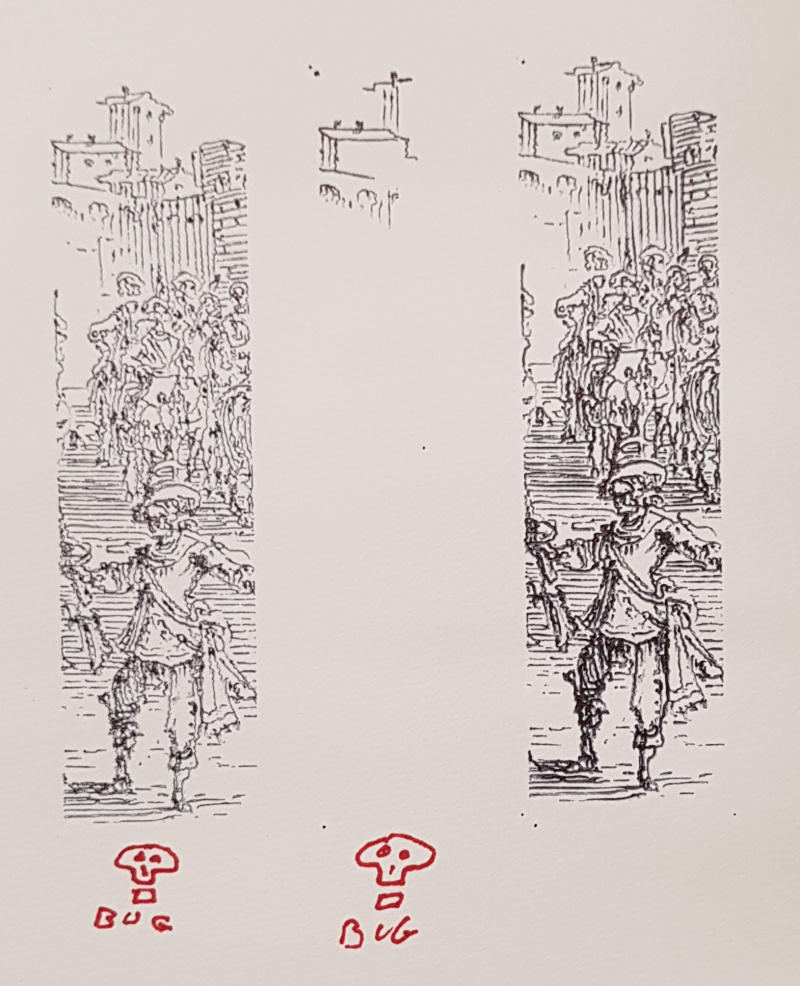 The good one is the last ! Let's go for the full render !