MUCHA – plume 1899 – MOLOTOW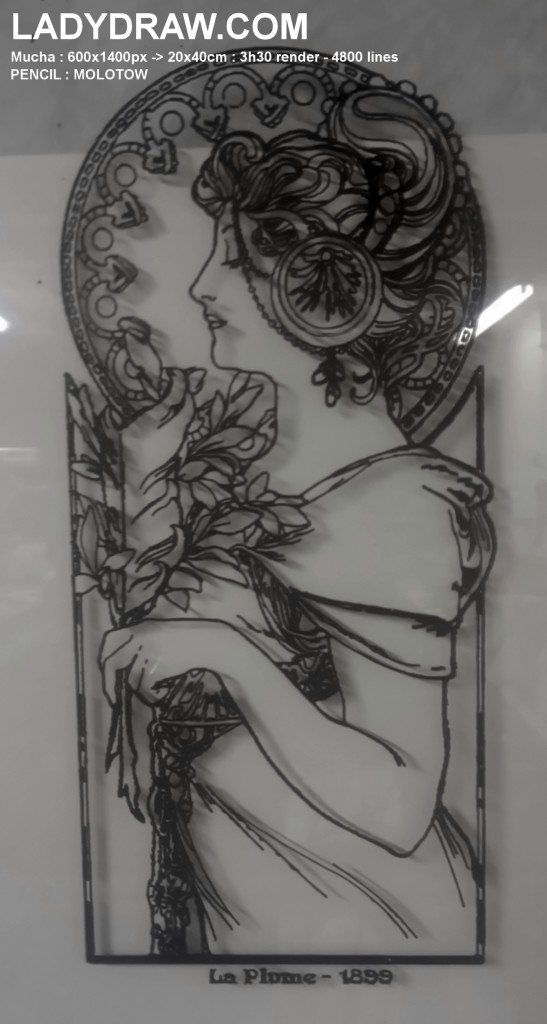 HERE WE GO FOR A NEW CHALLENGE !
This is a Mucha – Plume 1899 . The original file is a jpg 600xs1400 pixel.
The LadyDraw software proceed it in 4800 lines. The render time was 3h30
The pencil used is a MOLOTOW black 1mm head. (Real better ink than Posca)
The render surface : 20 cm width, 40 cm height
Im quite proud … Video is coming.
TODO : Improve algorytm of render to speed up.
The original File :